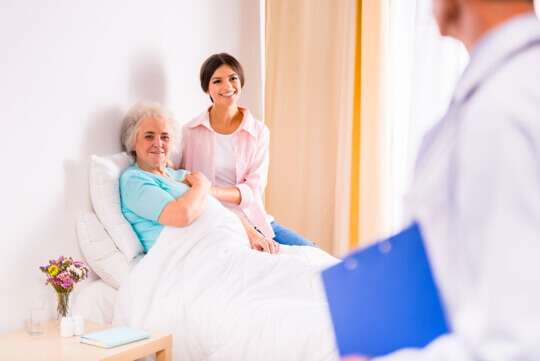 The primary goal of providing hospice care services to patients is to ensure that they experience maximum comfort when they are already nearing the end of their life's journey. Members of the hospice staff fulfill a variety of duties to reach this goal.
This does not mean that other members of the family cannot do anything to help. Listed below are some of the things that you can do for your loved ones receiving palliative care in Texas.
Do not forget to include them in decision-making.

There are a lot of decisions that need to be made not only related to the delivery of care but other pressing matters, as well. If they still have the cognitive ability to make decisions, do not hesitate to include them in the discussions and ask them about their opinions.

Decision-making is an important matter, especially when the whole family is involved. When they are not included, they feel isolated and useless. Such feeling can affect their emotional health.

Ask them about any specific help that they need.

It is normal for anyone not to know what help their loved ones specifically need. So, it is only right to ask them about how you can assist them better. At times, they may get shy asking for somebody else's support. Remind your loved ones that you are there to give them the support they need any time.

Be physically present.

Hospice professionals often have everything covered. But, there is an emotional need for your loved ones on your physical presence. While calling them every day will help them know that you care, nothing beats being physically present. They would want to touch and hug you while they still can.

Get some chores done.

Chores at home may have been left undone. Dishes may need to be cleaned. The floors may need to be swept. Lend a helping hand by getting some of these chores done. You might even want to look after the younger members of the family, help them with their homework, or other things that your loved ones may have been doing before.

Take them out for a change of scenery.

Receiving hospice care in Dallas, Texas does not mean they should stay in one place. A change of scenery will be nice, even for just a short while. Take them out for a short trip possibly to a park or somewhere safe and comfortable. Just make sure to know the limitations of your loved ones' conditions.

Inform them about current events.

Let them know about the latest happenings in the family, in your work, and even in the neighborhood. They would love to know what is happening so they can also feel a sense of belonging and awareness about current events.
Elite Hospice of Texas aims to assist you and your family at this stage of life. If you are ready to receive comfort and assistance from our team, please contact our helpful team!