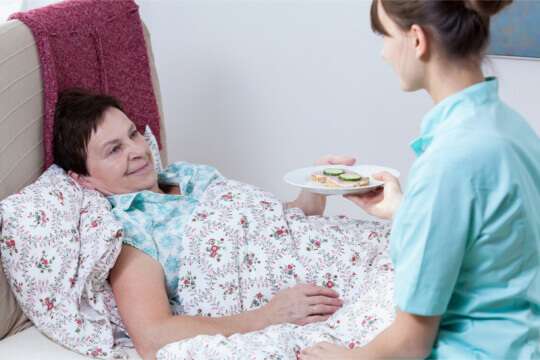 The prospect of losing people close to our heart can be unbearable. Because of that closeness, we try to do everything to keep our loved ones alive and bring them to all possible treatments to alleviate their condition. Our vast experience of hospice care in Dallas, Texas tells us that loved ones are willing to give up everything they have if only to keep their family members with them longer.
In some instances, however, letting go is the only option. Letting go means you allow the natural course of the physical condition to take the lead. Hard and painful that may be, it could also be a way for you to make the most of the remaining time with your loved one. With proper palliative care in Texas, you and your family member can still make meaningful remembrances together. Part of letting go is admitting that it's time to seek for hospice care services. If you're still on the crossroads, here are considerations you can weigh with:
Terminal condition
No one has been emotionally unmoved when a doctor declares that their loved ones have their days counted. At that announcement, it would almost seem like the doctor could be the greatest liar in the world. But a terminal illness always steals those years from people. When family members have been diagnosed with a terminal condition, the hospice and palliative care can help you and your loved ones face the illness with quality living as a goal.
Patient's preference
What do your loved ones prefer to do in their remaining days? It's vital that you also consult your family members' preference. After all, it's their life that you would want to celebrate. Whether they would choose to pursue treatment or have other means of care, include their say in the planning. If they would like to receive further care, you can present our services at

Elite Hospice of Texas

.
Financial responsibilities
Caring for ill family members always entails financial roles. Aside from their medication, you still need to think about where they should be cared for and who will care for them. Evaluate if you have sufficient financial resources to cover the care service and find ways to compensate. Thankfully, we have social workers who can provide assistance in the possible inclusion of insurance coverage.
Don't feel guilty if you've been thinking about getting the assistance of a hospice care. If you think about the reality of the winter years, everybody reaches that stage one time or another. What's important is that when your loved one is about to face their last journey, they will be able to do so with the strong support of the family and a healthcare team. And with Elite Hospice of Texas, you and your family member can face this looming darkness with renewed courage.