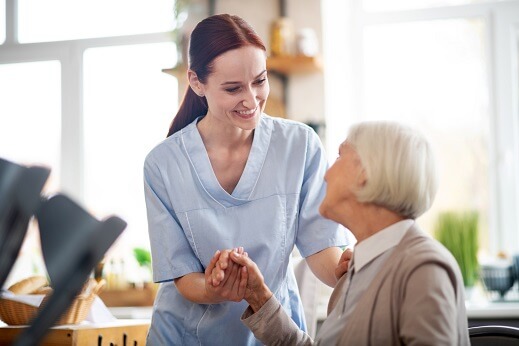 At times, it is best to employ natural ways in conjunction with your senior's disease-specific medication, especially when they're receiving hospice care services. Therapists, lifestyle physicians, and other care professionals can assist you in achieving your objective by working with safe and effective means to maintain your loved one's health at home.
The following are some holistic ways you can do to provide comfort for your loved ones as they continue to receive at Bishop hospice.
Aromatherapy and music therapy
To relax and cope with anxiety and tension, your senior loved one may prefer calming music and scents. These can be helpful for them before going to bed or while meditating.
Massage therapy and wellness for better sleep
Hiring a professional caregiver to offer personal care for your loved one is recommended. Organizing spa and massage therapy sessions for them at home would be excellent. Massage therapy has been shown to help with muscle stiffness and pain relief. It can also be incorporated into your loved one's palliative care in Texas.
Nutritional therapy for increased energy and immunity
We all require nourishment. Some nutrients naturally boost the immune system, mood, and sleep quality. That is why as part of our care, we provide diet education and nutrition.
Support and advice on mental health issues
Conversations with a loved one may be all that is required to help them cope with loneliness. If you are unable to do so daily, it is a good idea to employ a companion from a trustworthy home care service.
Elite Hospice Of Texas is always here to assist you with your needs for hospice care in Garland, Texas. For more details, please contact us at 972-770-0597.