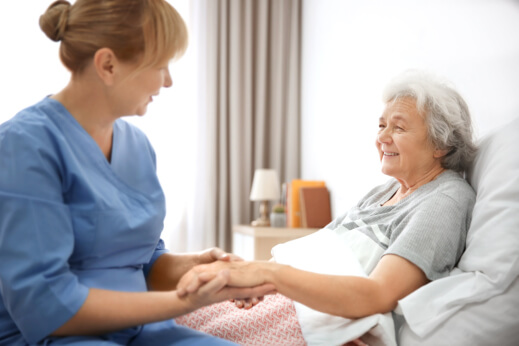 It is disconcerting when someone in the family is terminally ill. As much as possible, we want to ease their suffering to make their remaining days more bearable and fulfilling. One way to do it is to refer them to a hospice care program like the ones provided at hospice care in Garland, Texas.
There are several hospice care agencies to choose from, but we need to be meticulous in choosing what is best for our loved ones. To help others, here are some qualities of a good hospice care program:
Licensed and Medicare-certified

Knowing that the hospice care agency is licensed and Medicare-certified is crucial because this would mean that the hospice program and other related programs like the palliative care in Texas have passed all the rigid requirements of the state to give the best possible care for patients with a terminal illness. This also ensures that they get the full benefits provided by Medicare.

Composition of the hospice care team

Before registering our loved ones in any of the hospice care programs, we should determine whether or not the members of the hospice care team are the best professionals for the job. We should inquire how they were screened and trained. It's also vital to check whether the hospice medical director board posseses certificates in hospice and palliative care medicine.

Presence of a pharmacist

It's also vital that the hospice care center, such as Bishop Hospice, has a dedicated pharmacist who can make the necessary adjustments to the medications deemed suitable for the respective needs of our loved ones.

Services offered to people with a terminal illness

It's essential to know what kind of hospice care services the hospice care program can give to our family members who are in their last days. Moreover, we should know how they deliver comfort care and pain management.
At Elite Hospice Of Texas, we make sure that your dying loved ones get the best care so they feel the most comfort in their remaining days.