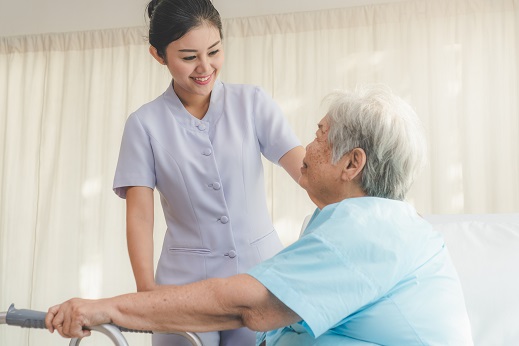 It's never easy to think about losing a loved one and it is for this reason that many families put off any discussions about end-of-life care. But it might be time to consider hospice care services if your loved one is experiencing any of the following symptoms:
Frequent emergency room visits or hospital confinement
Inability to perform activities of daily living such as eating, getting dressed, walking, or using the bathroom
Increased incidence of falls
Changes to their mental abilities
Progressive weight loss
Skin tears, infections, and other signs of deteriorating health
If you see any of these signs in your terminally ill loved one, the time to call for palliative care in Texas is now. Hospice care is an added layer of support for your loved one so they may live comfortably at home or a facility, should your loved one choose not to pursue curative treatment.
When they begin their hospice care at Elite Hospice Of Texas, your loved one will receive support for their physical, emotional, and mental needs. Some nurses and aides can assist them with their clinical and personal care needs to maintain their quality of life.
In our hospice care in Dallas, Texas, chaplains and counselors provide spiritual and volunteers step in to keep them company and provide respite for family caregivers. Bereavement counselors are also on standby to help those who need their services.
If you want to know more about Bishop Hospice care and how it can help a terminally ill loved one, contact us now.