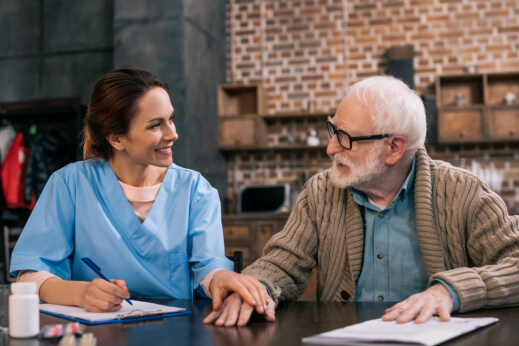 Thinking about hospice care services can be a difficult thing to do. However, if you have a loved one who requires hospice care in Dallas, Texas, there is a number of benefits that they will be able to enjoy. Through these services, we are dedicated to helping your loved one live a more comfortable and fulfilling life that is on their terms. Here are a few of the many benefits that your loved one will be able to enjoy:
Pain Management
Many terminal conditions and the treatments that accompany them can be painful. Through our palliative care in Texas, we are committed to reducing or eliminating this pain. This will allow your loved one to continue doing the things they want without the pain keeping them in bed or reducing their quality of life.
Quality of Life
The main purpose of our hospice care services is to improve the quality of life for your loved one. We are able to do this through our personalized care services that are tailored to meet the unique needs of your loved one. This includes providing a wide range of services that can help with their health and offer convenience with many of their day-to-day needs.
Medical Care
Your loved one will have access to the best physician care possible. This is to make sure that all of their healthcare needs are being met and that they are able to continue living the lifestyle they love. They will also have access to nursing care that will help them with their medications and other health-related needs.
Social Workers
In order to help your family afford the best hospice care for your loved one, we provide a wide range of services that can help you get the resources and support you need.
Those are just a few of the many advantages of hospice care. It is without a difficult time, but we are here to help you get through it. If you would like to find out more about this, please feel free to get in touch with Elite Hospice of Texas for more information today.