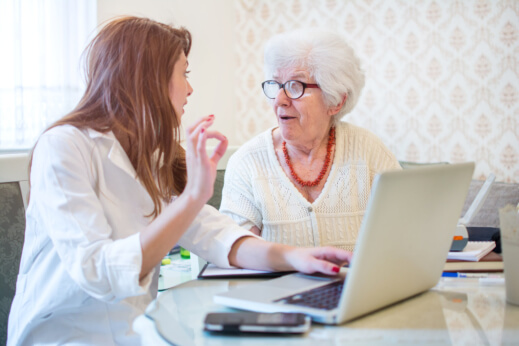 The last thing that anyone wants to do is look for hospice care services. However, when you find yourself in the need of a professional hospice care providers, here are some factors for you to keep in mind. When you are looking for good hospice services, it is important to know that every hospice is different. They have different specializations, services, and quality of care. To ensure your loved one is able to receive the support they deserve, you will want to take your time and do your research.
Here are a few things you need to know when you are looking for exceptional hospice and palliative care in Texas:
Check Out Online Reviews
Like most things, there are reviews on the quality of care being offered by a hospice. By reading these online reviews, you can learn a lot about hospice care agencies. You will find out about their quality of care, their services, and how capable they are at meeting the needs of their patients. It only takes a few minutes to check out these reviews but they can save you a lot of time and hassle.
Assess Your Loved One's Needs
Not all hospices provide the same kind of services. For this reason, you will want to assess the needs of your loved one. This will help you narrow down your options and find hospice care that is able to accommodate them properly. This is important because some hospices may specialize in dementia or some may specialize in cancer. To provide the best care possible for your loved one, you need to find a hospice that specializes in their needs.
A Facility or at Home
Providers of hospice care in Dallas, Texas have their own facility and can provide care in the comfort of home. Depending on the wishes of your loved one, it is important to find a hospice care provider that can accommodate them properly.
Those are just a few of the many factors that you will want to keep in mind when it comes down to finding exceptional hospice care for your loved one. If you would like to find out more about this kind of care or about our own services, please feel free to get in touch with Elite Hospice of Texas for more information anytime.